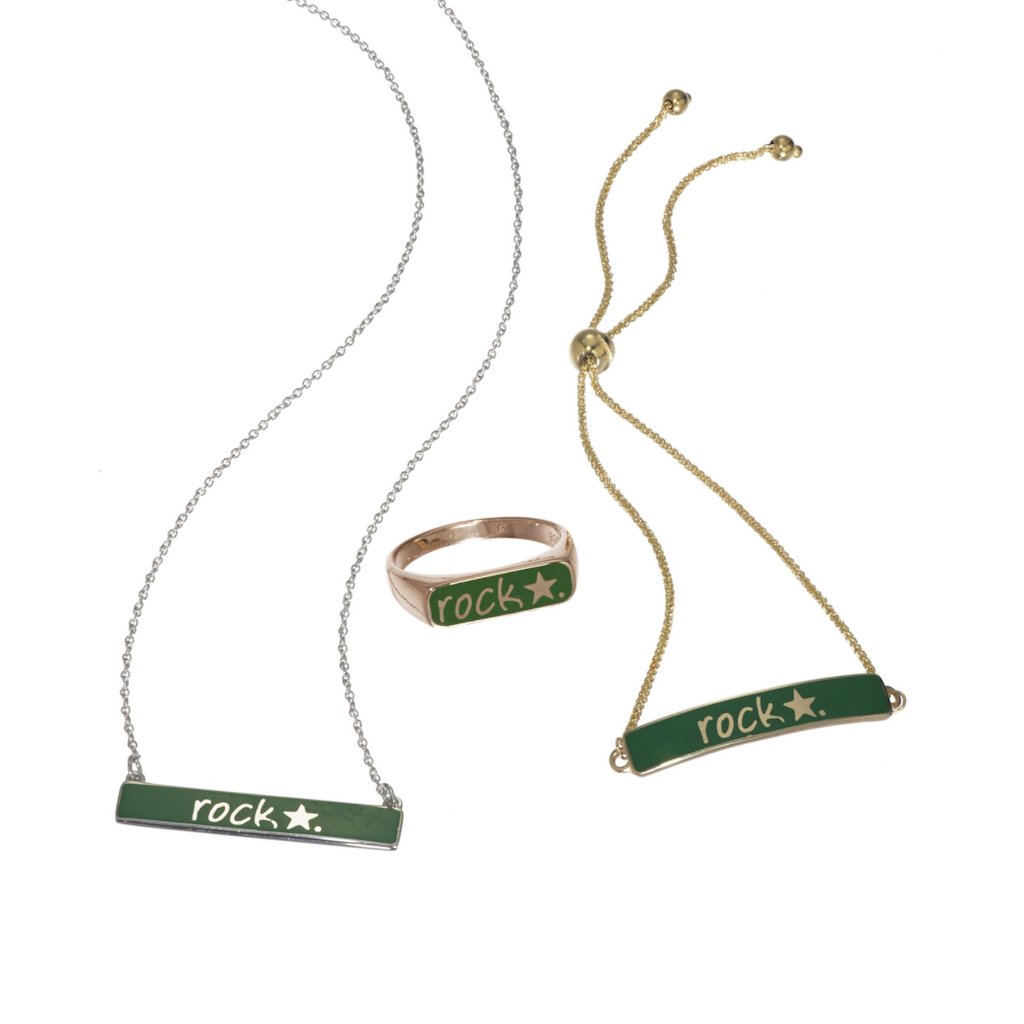 the rock star collection benefitting girl scouts
the rock  ★ collection benefiting the girl scouts is a fab new way to mark a special day & celebrate a special rock  ★ while supporting the girl scouts. available in sterling silver, 10k yellow and rose gold (with dimensions of approx. 1" x ¼") and accented with handmade enamel in vibrant green & you can even engrave your special date on the back of the pendant. available as a ring, bracelet or necklace.
dalla nonna donates 10% of the purchase price of green rock star pieces to the girl scouts.
please note: all color for days pieces are made by hand and ship in 2-4 weeks. on request, gift notification can be sent immediately.
---
Share this Product
send to a friend
---
More from this collection